"..Deitrich and DiMaggio Marlon Brando, Jimmy Dean On the cover of a magazine.."
Ohhh that's totally going to be stuck in your head for the rest of the day!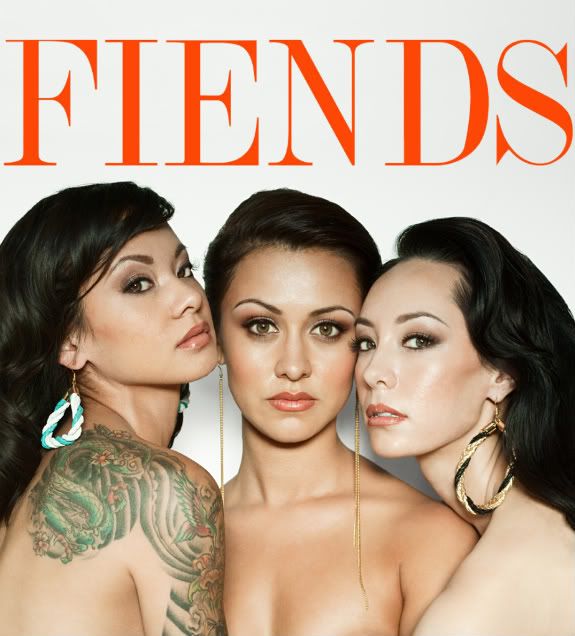 The Fresh Fiends just dropped their latest foto-graphic adventure. Inspired by a classic Vogue Cover, and shot by Photographer
Evan Taylor Gunville
the Fiends updated the original and created a multi-ethnic "Hoody Trinity" (classic!). Each of the ladies is wearing their own accessories kit comprised of the latest looks from Annie Basulto over at Cubannie Links.
Click
here
to see the rest of the shoot, and get a closer look at those baubles.