First and foremost, thanks to everyone who came out and kicked it with us for the Grand Re-Opening. Me, Javon, and the rest of the Me Phi crew appreciate all the support you guys give us and can't thank you enough. Special shout out to the staff - Grizelle, Mo Fresh, Mario, and Curtis for all their help getting the store ready. We'd also like to thank
The Fresh Fiends
- La, Summer, and Christina,
David Lewis
,
Jeremy Green
, and
DJ Chill
for helping make the event a success. Below is a couple pics from photog
Lamar Langston
who was nice enough to come by and shoot the event for us. You can see more at his site -
www.lamarlangston.com
.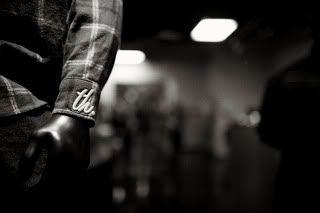 I'd also like to thank my girl and the ultimate jack of all trades, Mazie. She has helped in every facet of the business and made my job much easier. Her help has been invaluable. Last and certainly not least, I wanna thank my brothers of Me Phi for being the best friends anyone could ask for. Without you guys none of this would be possible.