Congrats to MTTM for being featured in WWD! The Ladies are doing it big.
MTTM is a continually rising star in the women's streetwear market. In a male dominated industry they're showing the boys how it should be done. Owner/Designer Leah Sweeney started the line in NYC the summer of 2004 and has been blazing a trail ever since. The pieces have a snarky, smart-mouthed confidence - but with a moniker like "Most Official Bitches" what else would you expect?
"All Bitches" Hoody avail in blk & red
"Lucky Bitch" Hoody - avail in royal and gray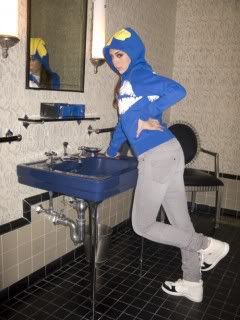 "MOB Puff" Tee avail in green & blk
You won't find these anywhere else in the E.Valley. :) Come check em out @ our opening December 6th and let your inner bitch shine a little.
pics courtesy of marriedtothemobnyc.com